Introduction to PathNotes
PathNotes uses cancer structured protocols and integrates them seamlessly into a web-browser solution. The programs are based upon the ICCR protocols that hide & reveal elements based upon the selections made.
The program gives users the ultimate control over the report as partial elements (ie Macroscopy, Microscopic, Ancillary etc..) can be removed if they are not required. There are also free text fields so users can provide additional details.
PathNotes is an web-based solution that can be used in a stand-alone environment or integrated into LIS's.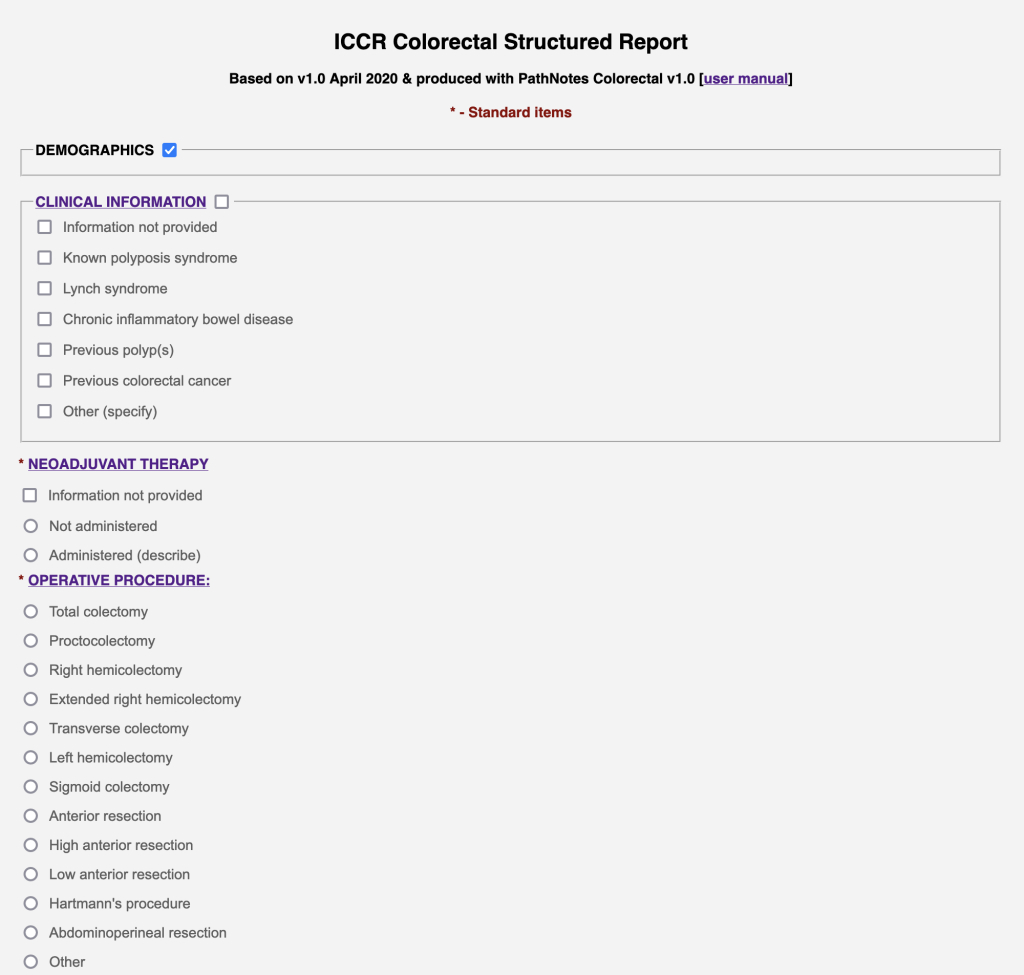 Get updates about PathNotes software